FIFA ban may help Nigeria's football- Erico
Headlines, Soccer, Sports
Saturday, January 29th, 2011
f the crisis rocking the foundation of Nigeria's football eventually leads to a ban from the world's football governing body, FIFA, Nigerians have been told not to lose sleep over it because it would be a blessing in disguise.
Former Green Eagles goalkeeper, Joe Erico told Sunday Vanguard sports that the period of such ban would enable the country to put her football back on the right track like has been done in some other countries.
"It (ban) will enable us get our acts together, learn how things are done rightly in football like it happened in Ghana," he said, adding that the only people the ban, which may result from the court actions, may cost the country are the young players.
"The only thing is that I'm worried for the young and coming players but it will help us in restructuring our football. Even if FIFA bans us, it will not be for 10 or 20 years and at the end the ban will still be lifted," he stressed.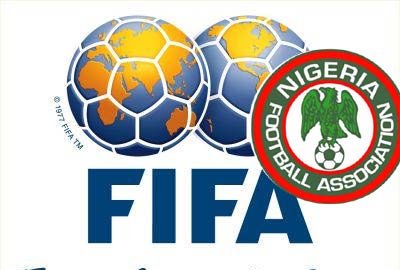 The former coach of NEPA Football Club said if Nigerians had allowed President Goodluck Jonathan to carry out proclamation on the withdrawal of Nigerian teams from all FIFA activities for two years last year, it would have helped in the rebuilding of the football system and curbed the mal-administration that has bedevilled the country.
"If we had abided by the President's advice to withdraw from FIFA activities, after mal-administration caused our woeful performance at the 2010 World Cup, in order to restructure our football, by now we would have been somewhere," Erico opined.
On the rebuilding being carried out by coach Samson Siasia, Erico said that he has always maintained that coaching was not the problem but the administration of the game, adding that there is little Siasia could if the entire system is not restructured.
"Like I said before, coaching is not our problem. Samson (Siasia) can just do a little not much," he said, adding that for the country to attain the level the Eagles got to in1994, the country needs to go back to the system which was used in building the team then.
Erico said that the strength of the 1994 squad lay in the manner with which the team was co-ordinated as well as the administrative force behind the technical crew which showed in the area of discipline and competency.
The former Super Eagles assistant coach stressed that "We need to go back to the system that shot the 1994 Super Eagles to the highest peak of their career and the country's football. That root must be traced. The way and manner the team was driven and the administrative force behind them also contributed to the success of the team,"he surmised.
-Vanguard
Short URL: http://newnigerianpolitics.com/?p=3152