Education is the Best Legacy… As Femi Otedola Sponsors Ikorodu Bois Up to Graduation
Headlines
Sunday, August 22nd, 2021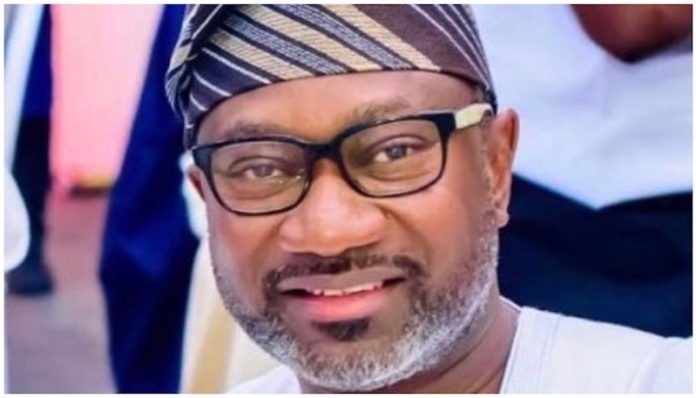 Fortune smiles on the brave and the bold, yes, but also on the benevolent. One of the most trending gists on the media these days is the graduation of three boys, Muiz Sanni, Malik Sanni, and Fawas Aina to a new class. Why is anybody talking about them? Two reasons: they are mini-movie directors and actors, and Femi Otedola, Nigeria's biggest philanthropist, is their backer.
Muiz, Malik, and Fawas are not very common names, so folks might have trouble tying all three to their faces. However, at the mention of Ikorodu Bois, those same folks might jump off their seats and claim, I know them! And they'd be correct. The Ikorodu Bois are uber-famous. What perhaps only one or two people knew about them are the father-daughter pair behind their education, Otedola and his famous DJ daughter, DJ Cuppy whose real name is Florence.
Folks were both surprised and unsurprised at the news that Otedola has something to do with the schooling of the three boys. Surprised because, how did that happen and nobody knew about it until now? Unsurprised because this is what Otedola does, help the needy without tooting his horns. This time, the Bois themselves revealed the role of the billionaire and DJ Cuppy upon their graduation.
For those who know very little about the Ikorodu Bois, it is a trio of comedic talents that have mimicked some of the biggest movies on the planet; from the high halls of Hollywood to the vast plains of Nollywood. In fact, their imitations have won them the thumbs-up from international acts like Will Smith, Chris Hemsworth, the Russo brothers, Alvaro Morte, 'The Professor' from the Spanish TV series 'Money Heist', and so many others.
Ikorodu Bois has even been nominated for the 2021 Nickelodeon Kids' Choice Awards in the Favourite African Social Media Star category. They are the real deal. But underneath that veneer of stardom are a trio that needs classroom education to imbibe discipline and learn the basics of life. And that is the opportunity that Otedola and Cuppy offered them when nobody was looking
-ThisDay
Short URL: http://newnigerianpolitics.com/?p=61094